5 Steps For Visiting An Open House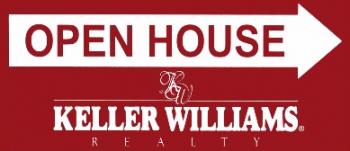 5 Steps for Visiting an Open House.
Do you have Open House Anxiety? You are not alone. Many people are afraid that if they go to an open house that the agent will attack them, take all their contact information, and send them endless thousands of emails! Here is how to enjoy an Open House.
1) Have your own Realtor®. Have a relationship with a Realtor®…even if you are not planning on buying or selling soon. Like having a CPA or an Attorney a Realtor® is a great professional to have on your side and you never know when you might use one.
2) Be clear about the purpose of your visit. Are you planning on buying or selling in the future? Are you comparing the home to another? Are you looking for someone else? Are you in the market for a home? Tell the agent what your plans are and that you have relationship with a Realtor®. When you register at the house add your Realtor's® name to be perfectly clear and tell the host that your Realtor® asked you to visit the home.
3) Take notes. If you are like me after the second or third house the details start to get fuzzy. Notes help.
4) Thank the host agent when you leave. Remember, the host's job is two-fold; to sell the house and find new clients. Assure the agent that you are thrilled with your Realtor®.
5) Call/text/email your Realtor® and tell him/her about your fun day shopping. Realtor's® love to hear about great homes on the market and your opinion would be greatly appreciated.
Have a great time and enjoy visiting lots of Open Houses.
Author:
Courtnee Waldron BRE#01819623_01864461
Phone:
559-213-5439
Dated:
June 23rd 2014
Views:
443
About Courtnee: Opening doors, connecting dreams is my motto. Since 2007 my passion has been helping buyers and sell...